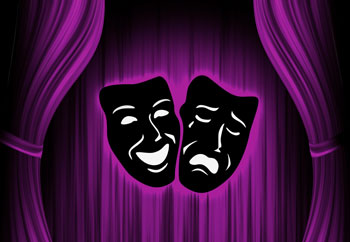 Michael T. Weiss attended the University of Southern California (USC), from which he graduated in 1984 with a B.F.A. degree in Theatre Arts.
Quotes from Michael:
"All theatre. That is all I studied. I must have done 35 plays in college. One of my favorites was "Hair". I've also done a lot of Tennessee Williams and Shakespeare. You name it – I've done it!"
"Really, the theater is my favorite place in the world to be." (In an interview with the Boston Globe in May 2005)
Question asked of Michael during the Actors Forum after the performance of Les Liaisons Dangereuses on January 19, 2006:
Why do I like working on stage?
"It is the rehearsal process. When working on a movie, you hardly have time to rehearse. Due to budget you are usually on your own to prepare, whereas in theatre you have some weeks of rehearsals with the whole cast. That's what I like best about theatre."
Over the years Michael has performed with a number of improvisational groups including his own Spontaneous Combustion Production Group, and the
Second City Players Workshop
("Little Bastards Fun Day") in Chicago.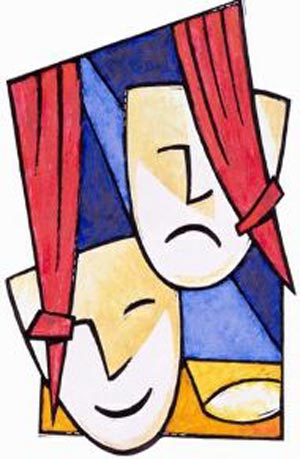 Michael's stage work includes:
"Hair" (musical) Lyrics by Jerome Ragni and James Rado, Music by Galt McDermot
"Look Back In Anger" by John Osbourne
"Taming Of The Shrew" by William Shakespeare
"Richard III" by William Shakespeare
"Sweet Bird Of Youth" by Tennessee Williams
"'Tis Pity She's A Whore" by John Ford
"Keep Tightly Closed In Cool Dry Place" by Megan Terry
"Comings And Goings" by Megan Terry
"A Marriage Proposal" by Anton Chekhov
(Source: The Dark Shadows Concordance 1991 by Kathleen Resch)